A guide to making your own wedding stationery.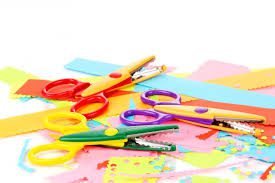 Are you considering making your own wedding stationery? If so you need to read this first!
I meet quite a few people who are considering making their own invites and stationery but don't know where to start .. so I thought I would put together some advice and ideas to help fellow crafters and card lovers!
Where do I start?
Your wedding stationery needs to fit in with your colour scheme and theme of your wedding so many people will

wait until they have agreed on bridesmaid dresses and flowers before starting to work on their stationery project .. however, in the meantime you can be looking around for inspiration and ideas that you like.
The internet can be rather overwhelming once you start googling for wedding stationery or wedding invitations. A good place to start is google images. Maybe include your colour scheme in your search to narrow down ideas and results.
Pinterest is also a very popular tool for gathering and storing your favourite ideas all in one place. If you don't have a pinterest account yet you definitely need to go and register! I must warn you that it gets a bit addictive so make sure you have a few hours to spare before you go and look!
Top 10 Tips for your Stationery DIY Project
There's a few key things that you need to consider and have in the back of your mind while you're gathering ideas and working on the design you want.
Tip 1 – Card Stock
Card is mostly available on the high-street in pre-set sizes (A4, A5) so any smaller and more random sizes will be hand-trimming at home. Be careful to choose an invitation size that has a suitable envelope size that it'll fit in.
Tip 2 – Bows
Bows look fab but can be really time consuming and hard to get right. If you have a perfectionist streak they will be a total nightmare and seriously add time on to your project. Narrower ribbon and smaller individual bows are definitely easier but will need a hot-glue gun to securely fix on.
Tip 3 – Embellishments
Fancy diamante or pearl embellishments are beautiful but they can be a costly addition to your project and often add "depth" to the design meaning your invites will more than likely require a large letter stamp at the post office. Some of the bigger embellishments aren't suitable for posting in an envelope and may even require the added expense of a box.
Tip 4 – Colours
Colour matching can be rather time consuming and frustrating. The main high-street shops only stock limited options in terms of colours and choices so you may need to start ordering colour swatches from online stores.
Tip 5 – Stock Availability
Stock availability and seasonal changes can play havoc with your stationery. Before you set your heart on using a certain designer paper you need to make sure that what you're choosing is available all year round and isn't likely to go off-sale for any reason. The last thing you want is to go back for your day-stationery materials to find out you can't get matching materials anymore.
Tip 6 – Spend Time Typesetting
Typesetting is often the biggest headache that people come up against. Setting up wording proofs with nice fonts and then organising all print settings can take quite a lot of time – the alignment is often the hardest part but with a bit of patience .. and a few dummy runs .. this can be sorted out.
Tip 7 – Get a Good Printer
A lot of printers jam easily when you try and print onto card so this may limit your options in terms of cover designs and inserts. Paper inserts are usually absolutely fine but it's definitely worth practising on some small quantities before buying a full batch of materials only to learn you can't use any of it.
Tip 8 – Gather all the Tools you need
You need to write a list down of all the tools and equipment you're going to need. A craft mat is essential if you want them to be straight .. tweezers and double sided tape are pretty much essential too. You may also need a hand-trimmer, perforator, corner curver, hole-punch, shaped punch (for hearts and butterflies), embosser, hot glue gun, long reach stapler (for order of service books), decent scissors and some willing bridesmaids (no wine though!!).
Tip 9 – Take your Time
Do you have the time and patience and sit down and make them all? Even though it's a l
ovely project to do as a way of adding a personal touch to your wedding day the time needed and the stress involved can actually be quite surprising. The design process will probably take the longest, then there's the printing (with the guest names on will save you time in handwriting them afterwards but you will probably find mail-merging them even quicker) and finally the putting together. You really should work out how long they're going to take in total and dedicate a day to sitting down and getting them done. If you dip in and out of it they will take you ages and become a nightmare. Try and choose a less-faffy design to save you time.
Tip 10 – Work out your Costs
The costs are a big consideration. You may think that you will save money by making your own stationery but quite often the opposite is true. Retail prices of craft materials and card are very high and quite often it's hard to calculate accurate quantities .. infact you may also be restricted to buying some materials in multiple packs so you may end up having to buy more things than you actually need. Sit down and work out the price of all the materials you need and don't forget to include the price of the equipment you need to buy too. It might be an interesting exercise to compare the price of doing them yourselves and buying them fully assembled.
I hope you have found this post useful.
If you are having doubts any about any aspect of making your own stationery then please contact us as we may be able to help you come up with a fully assembled design that is still within your budget.