Change OF Date Cards
Notify your guests of any changes to your wedding celebrations with our simple, elegant yet cost-effective Change of Date cards.
Low-cost, High-quality Change of Date Cards – Keep your guests notified about any change to wedding date.
We know a lot of couples have had to make alternative wedding arrangements during the current pandemic situation. We want to help out in any way we can so have decided to create an exclusive range of Change the Date cards – simple and cost effective, yet a formal way that couples can notify their guests of any changes.
As a gesture, to all our existing customers who have been affected we have been offering simply designed Change of Date cards free of charge.
The response has been overwhelming – so we decided to create a special range of Change of Date cards available for anyone to purchase. We have kept all of our prices as low as possible to ensure they are budget accommodating for all couples.
Prices start from as little as 65p each.
Each design can be modified to compliment your original stationery styles, colours or fonts.
Find out more about our Change the Date Cards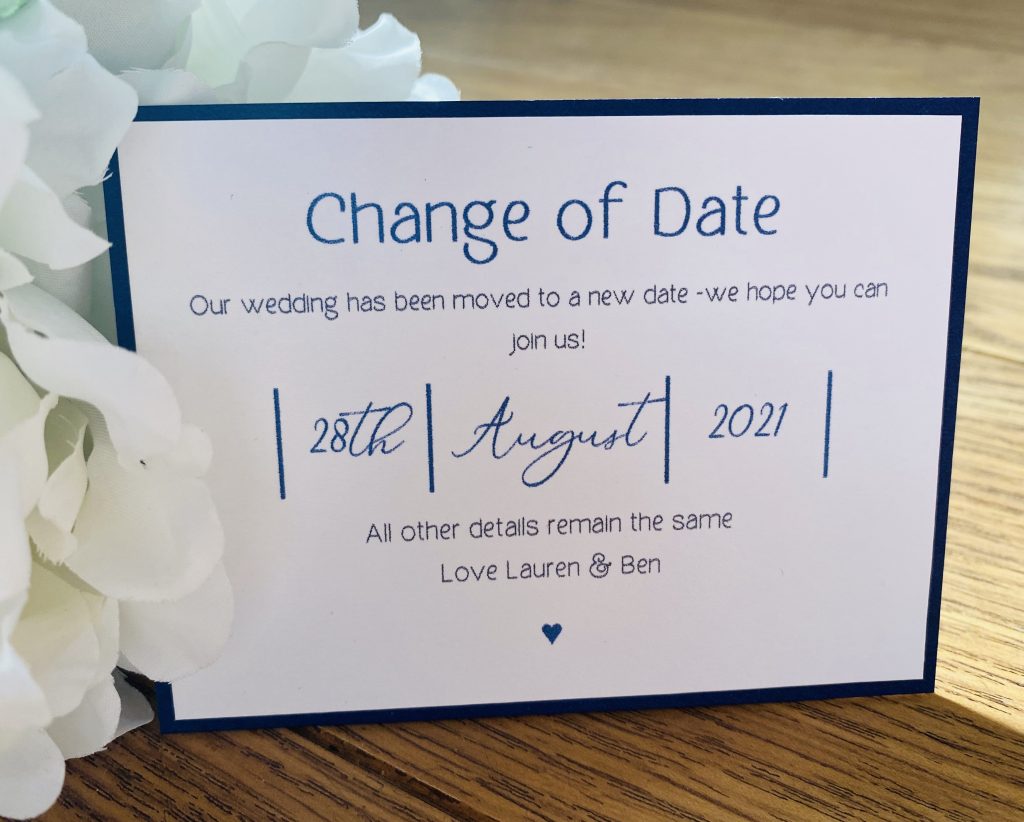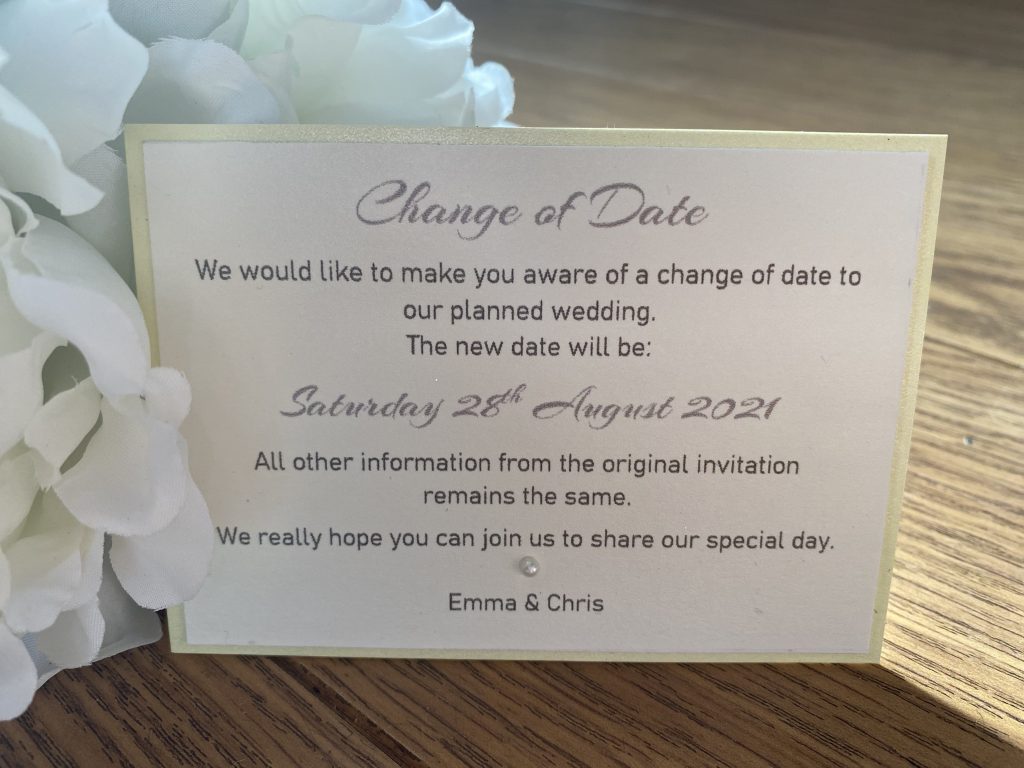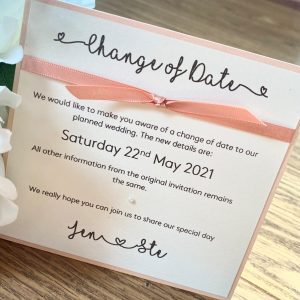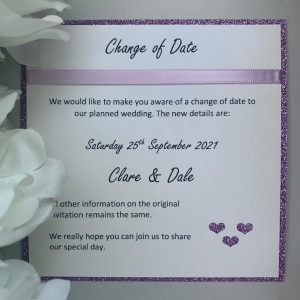 Get Inspired - Check out our designs
We offer an extensive range of save-the-date, invitation and day stationery designs that can be tailored completely to suit your colour theme and styling.
Who We Are
Our award-winning team has built up a reputation for incredible attention to detail, flawless, high-quality stationery and excelllent customer service. 
Follow us on Facebook
To keep up-to-date with our latest designs, ideas and details of our latest offers, make sure you follow us on Facebook. Click the button below to visit our Facebook Page.