Click here to learn more
All of our wedding invitations are easy to personalise for same-sex, gay and lesbian couples and this is why we don't have a separate section or exclusive gay and lesbian designs. So, whether you're going all out rainbows or going for something more traditional then let us know. We will be able to work with you to create the perfect wedding stationery package for you
All of our wedding invitations are easy to personalise for same-sex, gay and lesbian couples and this is why we don't have a separate section or exclusive gay and lesbian designs.
So, whether you're going all out rainbows or going for something more traditional then let us know. We will be able to work with you to create the perfect wedding stationery package for you
.
Choose your Wedding Day Stationery to suit your theme and colour scheme. We offer a wide selection of designs for the order of service, table plans, menus, table places and much more….
Bespoke Wedding Invitations and Stationery
Award-winning, handmade wedding invitations & stationery from I Do Designs. Renowned for exceptional service and a huge range of choices, our wedding stationery is fully personalised to meet our clients' needs.
We hope you enjoy browsing the website which features an extensive collection of save the date and wedding invitation designs.
Bespoke Wedding Stationery, Invitations & Save the Dates

Passion & Dedication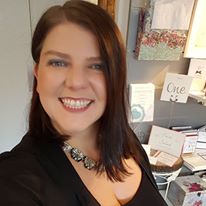 Hi there and many thanks for taking the time to visit my website. My name is Louise and I am proud owner of I Do designs – Bespoke Wedding Stationery.
For as long as I care to remember I have had an obsession with Stationery.  My collection included many notebooks, pens, pencils, fonts and, of course, special greetings cards … so when I think about it, it makes sense that I 'fell into' the wedding stationery business.
When I started planning my wedding back in 2009 I decided that I wanted the stationery to form an important part of the day. The invitations are the first impression guests see of your wedding. What I didn't bank on, however, was how hard it was going to be to find quality stationery which reflected the vision and ideas I had. I decided to take the plunge and make my own.
Yes, yes .. I know it was quite a challenge, and I certainly had plenty of other things to concentrate on.  I knew it was the only way I'd be able to get what I really wanted. In the end I was really proud of what I had created and my initial struggles got me thinking .. I could easily take this passion and experience to help out couples who were also struggling to find the perfect stationery for their vision … and the rest is history!
Established 2009
So … since 2009 I have dedicated my time and passion into creating a fully personalised service for couples across the country. Regardless of whether you live nearby in the Stockport, Greater Manchester or Cheshire – or if you live further afield in the UK (even overseas), the wonders of technology make it easy for you to have access to my designs, experience, advice and signature customer service – making me us the go-to wedding stationery experts in the area.
Flexible range of Wedding Invitations & Stationery
I am proud to offer a flexible range of high quality Wedding Stationery with the help of my amazing team. Simply choose your favourite design from our extensive portfolio of designs including; Save the Dates, Wedding Invitations an Matching Day Stationery and we will do the rest. Our most popular wedding invitation styles include: pocketfolds, cheque books, wallets, folded, flat and gate folded designs.
You can easily personalise your favourite design with the use of ribbons, lace, foiling, letter-pressing and also diamante or pearl embellishments. A full range of matching day stationery, including orders of service, table plans, table names and placecards is then available to match any invitation design and colour combination you may choose. Colour matching is free and you will be able to pick from my Top 20 Fonts to find one that best suits you.
Expert Advice
In all these years we have never been asked a stupid question!  Whatever you are unsure of then just ask. My experience and knowledge will help you throughout the process. We are always on hand to advise on things such as wording, style choices, colour matching and anything else that come to mind. Contact me today for more information. Upon confirmation of your order we will discuss a personalised schedule based around your deadlines and time-scales so you won't need to rush or panic.
Just thought I'd let you know that our invites have gone out and I have had so many texts saying how beautiful the invitations are.  
One friend said it's the nicest wedding invitation she's ever had!
So many thanks and well done you for a wonderful job. Will be in touch with our table plans and names soon.
Choose your favourite design from our Wedding Invitation and Save the Date galleries and click the sample request button.  It's as simple as that.  If you let us know your details and colour scheme then we will even personalise it for you too.  Your first sample will be free.
We are really flexible in terms of design and variations so nearly all of our wedding stationery designs are easy be personalise for you. Everything we do is made to order so just let us know your ideas and vision and we will create a personalised design just for you.
Simply order your sample, fall in love with it and let us know how many you need.  We will then confirm a personalised printing and delivery schedule based on your wedding date and specific deadlines.  All we will need from you will the wording you'd like to include and we will always be on hand if you need us.
Choose from an incredible selection of Wedding Stationery Designs.
If you are looking for a wide selection of wedding stationery, we have over a thousand designs to choose from. You can mix and match ideas, themes and colours to suit you. Once we have your Save the Date and Invites sorted, we can then match your other wedding stationery to suit too. Wahoo! Happy browsing….