A bit about us | Award Winning Wedding Stationers
Welcome to I Do designs and thank you so much for taking the time to stop by and have a look through our website and for your interest in our designs and business. I Do designs is a multi-award-winning Wedding Stationers in Stockport, Cheshire.
The business began back in 2009 and since then it has grown year after year and we now work from a lovely office in Cheadle Hulme, Stockport – near Manchester.
How it all began
David and Louise got married in September 2009 at the Deanwater Hotel in Woodford, Cheshire and at the time really struggled to find the "perfect" wedding stationery design. Louise designed and made all of the stationery for her own Wedding. She enjoyed the process and work involved so much that she decided to help others find their perfect wedding stationery.
That was over 10 years ago! I Do Designs has grown considerably in this time supplying thousands of happy customers. In 2019 I Do Designs was taken over by Emma and Becky. Emma & Becky had worked with Louise for some time and when an opportunty to take over the business arose, they jumped at the chance!
Over the last year Emma & Becky have continued to provide amazing stationery and exceptional customer service to their clients, whilst adding new products and services to the business. This was recently recognised in 2020 at the County Brides North West Wedding Awards when they won the 'Best New Business' Award.
"We are so pleased to have been given this recognition. Louise built an amazing company and we have taken those foundations and continued to build upon them. We are very proud to say we are one of the leading Wedding Stationers in Manchester and Cheshire. We have so many new ideas – we can't wait to see where we wlll be this time next year! "

Not just any Wedding Stationers
We embrace a flexible, mix & match approach to design, where options and choice are almost unlimited (within reason…).
Firstly, I Do Designs literally means I do designs – new ones all of the time in fact! We don't work with restrictive "collections" or random design names. Secondly, we offer a varied range of invitations and stationery. Whether you are looking for a more traditional design or a more contemporary style. We're always looking for fresh, innovative ideas and creating new designs.
Despite having so many options , above all we try and keep the ordering process as simple as possible and cater for any clients with new and exciting ideas. So subsequently, whether you are looking to order a fully personalised sample online or having something unique with our bespoke design service, we've got you covered! We are only too happy to help.
---
Meet the Team …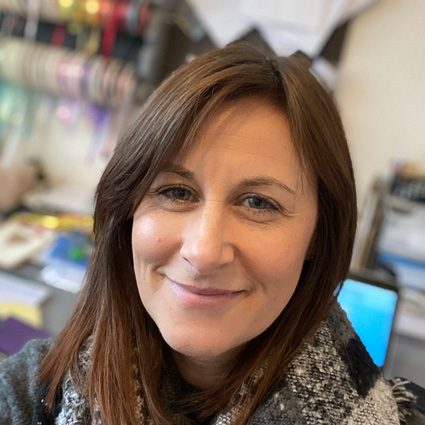 Emma
I began working with Louise in 2015. I had taken a break from work to have children and noticed a job offer with Louise at I Do Designs. Louise was really busy, going from strength to strength – she needed help! So after an interview in our local Costa and hitting it off, Louise offered me the job!
Initially, I helped with production, which is still one of my favourite parts of the job! But over the years my involvement has evolved to designing and creating ranges of stationery, meeting clients, visiting local exhibitions and more!
Emma now runs I Do Designs with her business partner Becky.
"I am so lucky to have been given this opportunity, I truly love my job! It is my mission to maintain I Do Designs position in the wedding invitation market. We continue to offer fresh and creative designs to our clients whilst ensuring exceptional quality, competitive prices and maintaining our equally important, excellent customer service."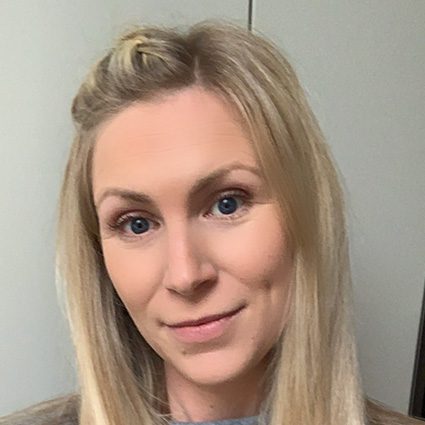 Becky
I joined the I Do Designs team after many years of hairdressing, I was looking for a career change. Having always been creative, I really enjoyed being hands on.
Emma & I knew each other through our children. She said that if I ever wanted to try something new, Louise is always looking for an extra pair of hands, I Do Designs was busier than ever!
After meeting Louise and helping with a few orders I knew it was definitely something that I wanted to do.
I became more involved with all aspects of the job and loved it! When Louise decided to step down, Emma asked if I wanted to join her in running the company…I jumped at the chance. This is what I want to do.
It was the best decision i made. I love my new found career in wedding stationery!
Thank you so much to I Do Designs for the amazing work you did on giving me the best day and evening invites I could have hoped for! Would defiantly recommend them to anyone who wants the perfect invite. Thank you so much!
Nationwide & International Coverage
We have built up a very strong reputation and client base in the Manchester and Cheshire area of the UK.  However, operating an online business means we are able to work with many couples both locally, as well as those from all over the country. We can even complete overseas work too.