Award-Winning Wedding Stationery in Bramhall
We provide high quality, luxury event and wedding stationery in Bramhall.  Having provided fully bespoke, luxury wedding stationery to lots of Bramhall couples over the years. Find out more about our designs, samples and ordering. You can even book a consultation to come meet us face-to-face.
We offer a wide selection of award-winning wedding stationery which covers the entire occasion. From save-the-date cards, to invites to stationery for the big day itself. All in the colours and themes of your choosing.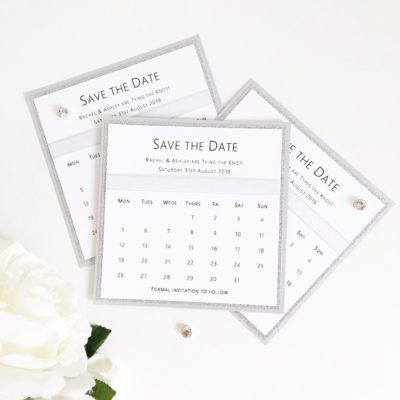 Save the Date in Style
There are many save the date designs to choose from which you can incorporate your colour scheme and themes into – giving you something truly unique and personal to you and your big day.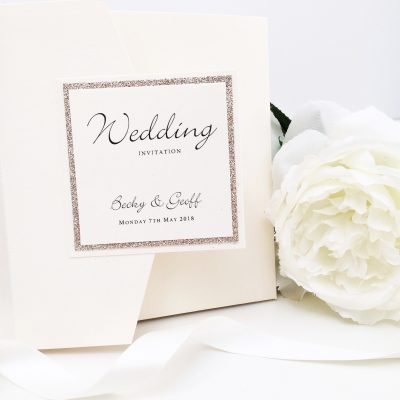 Luxury Wedding Invitations
Browse our range of luxury, high quality wedding invitations.  The hard part is picking a favourite!  If you'd like to include an RSVP and Guest Information then start with our Pocket Card section.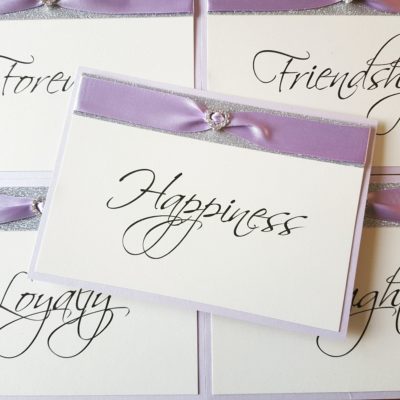 Amazing On The Day Stationery
Our complete range of award-winning day stationery ensure your colour scheme and themes are present throughout the day – adding consistency and a real touch of class to the occasion. 
Rachel & James
After a long and tiring search one night at 2am I landed on I do Designs. 
I requested a free sample and Louise sent me a quote on my requirements. As soon as the free sample arrived there was no question that I was ordering my invites from Louise at I Do designs. 
From initial contact, to additions I hadn't thought of, Louise did it all. I received several drafts to proof and check and was kept in touch throughout.
On Friday last week my invites arrived. They are without a shadow of a doubt the most beautiful invites (even if I do say so myself) the attention to detail, the sparkle and the delivery service has been second to none. I adore my invites and have plans to order further Wedmin (table plans the list is endless) because I know I am in safe hands and the end product will be 5*
If you are in two minds just order a free sample and you will not look back. There are not enough words to thank Louise or express how much I love them. Thank You. 
Request a Personalised Sample
We understand that your wedding stationery is often a significant part of your budget – so it has to be perfect. That is why offer the opportunity for you to request a sample of your preferred design for our extensive wedding stationery designs.
Your first sample is free of charge.
For anyone looking for wedding stationery in Bramhall we offer the opportunity to come and meet us for an initial consultation. Our consultations offer you an excellent opportunity to discuss your needs and meet us in person.
Ordering Your Wedding Stationery
When ordering wedding stationery, it's easy to feel overwhelmed. We have put together a simple-to-follow Ordering process guide. This helps take the stress out of the ordering process. We are also on-hand if you need any advice whilst ordering.
Just thought I'd let you know that our invites have gone out and I have had so many texts saying how beautiful the invitations are.  
One friend said it's the nicest wedding invitation she's ever had!
So many thanks and well done you for a wonderful job. Will be in touch with our table plans and names soon.
Our Story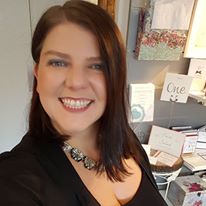 My name is Louise and I am proud owner of I Do designs – Personalised Wedding Stationery.
For as long as I care to remember I have had an obsession with Stationery. My collection included many notebooks, pens, pencils, fonts and, of course, special greetings cards … so it is little wonder that I 'fell into' the wedding stationery business.
When I started planning my own wedding back in 2009 I decided that I wanted the stationery to form an important part of the day. The invitations are the first impression guests see of your wedding. What I didn't bank on, however, was how hard it was going to be to find quality stationery which reflected the vision and ideas I had. I decided to take the plunge and make my own.
It was quite a challenge, and I certainly had plenty of other things to concentrate on. I knew it was the only way I'd be able to get what I really wanted. In the end I was really proud of what I had created and my initial struggles at finding stationery got me thinking – I could easily take this passion and experience to help out couples who were also struggling to find the perfect stationery for their vision … and the rest is history!
Established 2009
So … since 2009 I have dedicated my time and passion into creating a fully personalised service for couples across the country.  I am based on the Hazel Grove/Bramhall border. Since starting out I have fulfilled countless orders of wedding stationery in not only Bramhall and the local area, but across the UK (and even internationally). Now, the wonders of technology make it easy for you to have access to my designs, experience, advice and signature customer service – making me as the go-to wedding stationery experts in the area.
Flexible range of Wedding Invitations & Stationery
I am proud to offer a flexible range of high quality Wedding Stationery with the help of my amazing team. Simply choose your favourite design from our extensive portfolio of designs including; Save the Dates, Wedding Invitations an Matching Day Stationery and we will do the rest. Our most popular wedding invitation styles include: pocketfolds, cheque books, wallets, folded, flat and loop tied designs.
You can easily personalise your favourite design with the use of ribbons, lace, foiling, letter-pressing and also diamante or pearl embellishments. A full range of matching day stationery, including orders of service, table plans, table names and placecards is then available to match any invitation design and colour combination you may choose. Colour matching is free and you will be able to pick from my Top 20 Fonts to find one that best suits you.
Order a Sample
Each of our designs gives you the option to request a sample. If you see a design you like, simply click the "request a sample" button and you will be taken to a screen to fill out some basic details. We will then contact you to personalise your sample. Your first sample is free.
Personalise a Design
Our aim is to provide you with a personal service for stationery that is tailored to make your day unique. All of our designs can be personalised to your requirements – any colour, any themes – giving you the perfect stationery for your wedding. 
Simple Ordering
Simply order your sample, fall in love with it and let us know how many you need.  We will then confirm a personalised printing and delivery schedule based on your wedding date and specific deadlines.  All we will need from you will the wording you'd like to include and we will always be on hand if you need us.
We would love to hear from you.